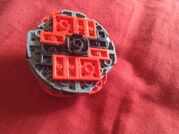 ·Type: Defense
·System: HLS
·Part count: 54
bit beast (BB) Zelus Lego strife
Edit
Based of the embodiment of strife Zelus is two snakes guarding a large Ruby.
its special move is simply its ability to be hand spun and still win. can even win by stadium out when hand spun.
Bit protector (BP) Zelus model
Edit
·Part count: 2
·Layers: 2
·This clutch is a very tight model. clutch itself is nonfunctional. Comes off launcher by the part itself.

Attack Ring (AR) retro deflector Edit
·Part count: 32
·Layers: 4
·This heavy attack ring has two deflecting wings that face left to bounce away attackers. When spinning left has spin steal capability. When spining right the wall of the attack ring gives some attack.
Special Weight Disk (SWD) wing lifter
Edit
·Part count: 18
·Layers: 3
·This weight disk of average weight has two wings like retro deflector but facing right. These wings give upper attack when going right.
Running Core (RC) gear point
Edit
·Part count: 2
·Layers: 2
·This running core has a small point for good balance and long wobble times. Has potential life after death (LAD)
Mode changes
Edit
·Defense mode: in this mode the wings of wing lifter and retro deflector match up and fill the gap to make the beyblade more round.
·Attack mode: in this mode you turn the wing lifter 90 degrees from its position in defense mode and it leads to deflecting smash going left and parrying upper going right. Improved spin steal capabilities in this mode.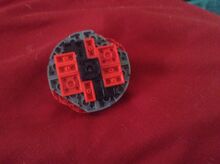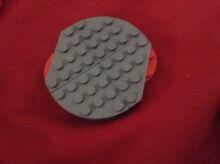 Defense mode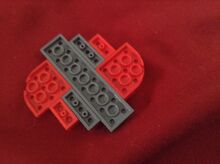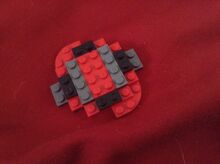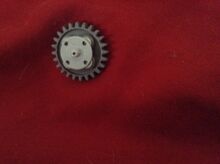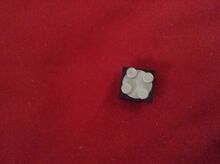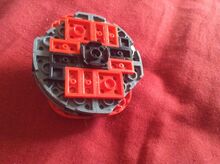 Retro Deflector bottom view
Retro Deflector top view
Wing lifter top view
wing lifter bottom view
Gear Point
Zelus LS model top view
Zelus LS model bottom view
attack mode
Overall Zelus lego strife is a defense type that specializes in flinging opponents away and spin stealing. Not the best for true defense but a good zombie due to its LAD and, oddly, its recoil.
Community content is available under
CC-BY-SA
unless otherwise noted.